TWS Desktop Launcher
We are pleased to announce the new TWS Desktop Launcher, which provides a faster, more convenient and more secure method for logging into TWS. Our comprehensive launch package includes everything required to log into and run TWS, eliminating the need to update additional runtime software as new versions are released.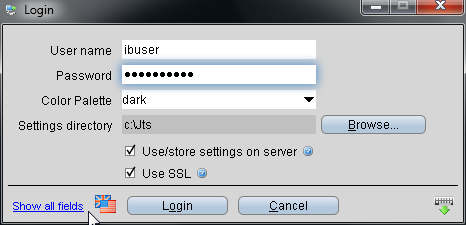 The launcher is automatically installed in the form of a desktop icon when you log into the beta or Latest versions of TWS from the Login menu on the IB web site. Once the icon is installed, simply double-click to log into TWS. To change between Latest and Beta versions, from within the login window click "Show all fields" and use the Version drop down box to choose the TWS channel. Click the "Apply & Restart" button at the bottom of the dialog box, and then enter your username and password to complete the login process.