New Fundamental Research Amenities
We have added three new tear sheets, described below, to our suite of Fundamentals research tools. Note that all chart overlays include labeled checkboxes that allow you to include/exclude by checking or unchecking the box.
Analyst (Summary) - In a world where upgrades and downgrades move markets, staying on top of analyst activity is a necessity. Our new sell-side Analyst Rating tear sheet provides summary rating and price target statistics along with upgrade/downgrade history, and graphs mean ratings history, price target history and rating distribution over time. Full display requires subscription to Reuters Fundamentals.
Ownership - Get detailed insider and institutional ownership statistics and graphs for free to incorporate into your investment strategies. The Insider and Institutional Ownership tear sheet provides detailed institutional and insider ownership rosters with a graph of ownership percentage over time, and an insider trade log.
Short Interest - Keep an eye on short interest profiles with our new Short Interest tear sheet. Graphs short interest as a percent of float, days short, or shares short, while the short interest log provides exact values on a semi-weekly basis.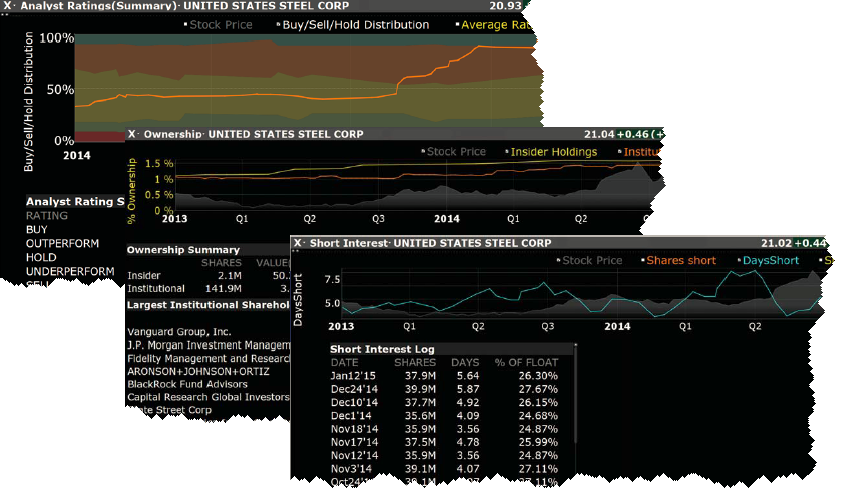 To access these new Fundamentals tools, from the New Window dropdown select Fundamentals, and then choose Analyst (Summary), Ownership, or Short Interest.