New Advanced Charts
Advanced Charts offer a robust charting system with sophisticated but easy-to-use drawing and annotation tools, customizable trendlines, and unique studies and indicators. Use Advanced Charts as a standalone window, or make TradingView the default chart type in your Mosaic layout.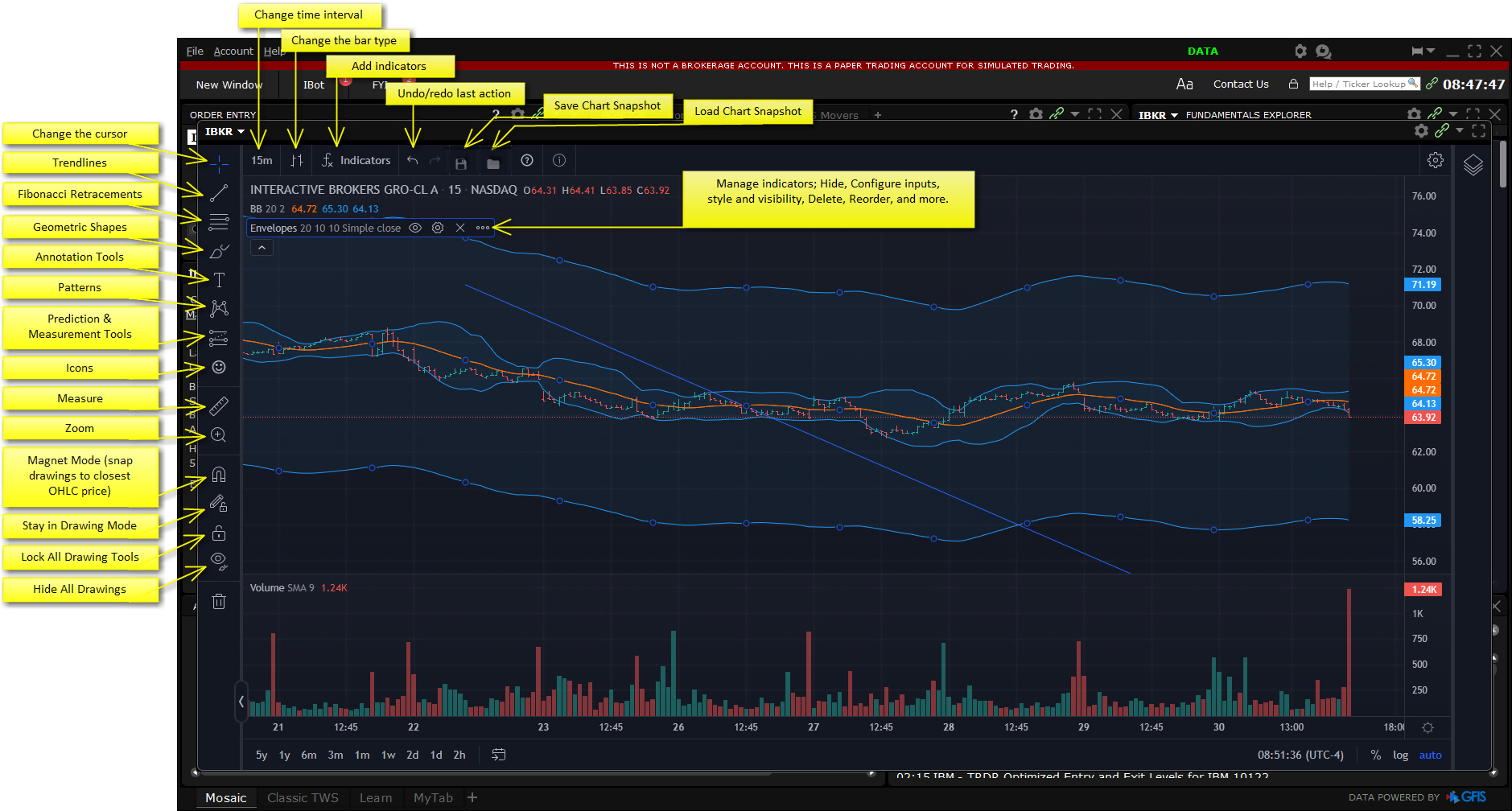 Use the snapshot feature to save a version of your chart with specific trendlines, indicators and more.

To view multiple charts using the same underlying but different time periods and studies, create a new layout, add multiple Advanced Chart windows, and turn off windows grouping. Now add the underlying and other content to each chart. To open Advanced Charts, from the New Window dropdown select Chart and then Advanced Charts.
COMING SOON: The ability to create orders from within a chart.